About Us & Our Products
WHY THE FISH BOWL TOO? The Fish Bowl Too is a locally owned and operated pet store in the southern-most part of Armstrong County. We started the original Fish Bowl in 1975. After a brief period out of the business, we reopened. Realizing our potential had expanded, we needed a name to let people know they could get the fish and...'The Fish Bowl Too'.We have over 30 years experience in the pet industry.
OUR STAFF: Management is Deane and Brenda.
WHAT WE DO: We specialize in freshwater and seasonal pond life. We also offer small birds, animals, and reptiles. We carry all the necessary supplies for these pets, as well as supplies for dogs, cats and marine life.
OUR PRODUCTS: Our products are priced competitively and you'll find all the popular brand names from which to choose:
Absorption Corp, Advantage, All Glass, American Colloid, Aquarium Pharmaceuticals, Aquarium Systems, Aspen Pet Products, Blue-Ribbon Pet Products, Bramton Company, Carib Sea, Coastal Pet Products, Cosmic Pet Products, Eugene Danner Manufacturing, Doskocil, Eight in One, Energy Savers Unlimited, Estes, FMR, Farnam, Flukers, Four Paws, Frontline, Get Serious, HBH, Hagan, Hikari, Hydor, Jungle Labs, Jungle Talk, Kaytee, Kent, Kong, L/M Animal Farms, Lee's, Marineland, Marshall, Nature's Miracle, Natural Balance, Natural Chemistry, Nature's Miracle, Novalek, Oster, Penn Plax, Perfecto, Prevue, Propac, Red Barn, Sea Chem, Sentry Spot, SunSeed, Superpet, T-Rex, Tetra, TFH/Nylabone, Van Ness, Virbac, VIP Pet, Vitakraft, Vo-Toys, Wardley, Zoo Med, and many, many more!
We have thousands and thousands of products to choose from. If you're in need of a special order item we don't normally stock, just let us know and we'll do our best to find exactly what you are looking for.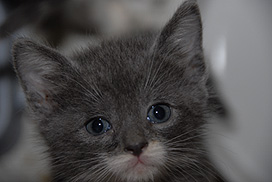 If you have any questions about our store or pets, please feel free to contact us!
The Fish Bowl Too
Home | About Us & Products | Map & Directions
E-Mail - contact@thefishbowltoo.com
Phone: (724) 478-5447